The borders in Georgia are now open. There are minimum covid19 entry restrictions to Georgia. Learn more...
We offer a variety of tours to Georgia, perfectly suitable for all visitors and their requirements. Our unique tours to Georgia are available for different durations and costs as well as focusing on a diverse range of aspects of Georgian culture such as nature tours, historical tours and religious tours. Travellers can also purchase a
combination package
, which can include travel to Georgia, Armenia and Azerbaijan.
Our tours to Georgia.
Here you will find our group tours to Georgia. You can use the filters to facilitate your search. If you cannot find any suitable itinerary, please
contact us
and we will tailor-make a trip to Georgia for you based on your preferences. Please also note, although all our groups are small, we can still arrange any of the tours listed below on a private basis.
About Georgia.
Known as the balcony of Europe, Georgia is located in Eurasia directly below Russia, on the southern slopes of the Caucasus mountains. Due to its location it has a rich culture influenced by both Byzantine and Persian influences. Also an Orthodox Christian country, it is abundant with ecclesiastical architecture with a rich history. The country has its own exotic architecture influenced by both surrounding continents, boasting a number of castles and other extraordinary structures influenced by the architecture of medieval Europe, Armenia and the Byzantine empire.
The people of Georgia are blessed with warm hearts and a kind nature that makes travelling to Georgia a fantastic way of truly experiencing an eclectic and welcoming culture.
Read more
about Georgia
in our travel guide.
Nothing found. Please try to choose other filters.
Alternatively you can review our most popular tours listed below.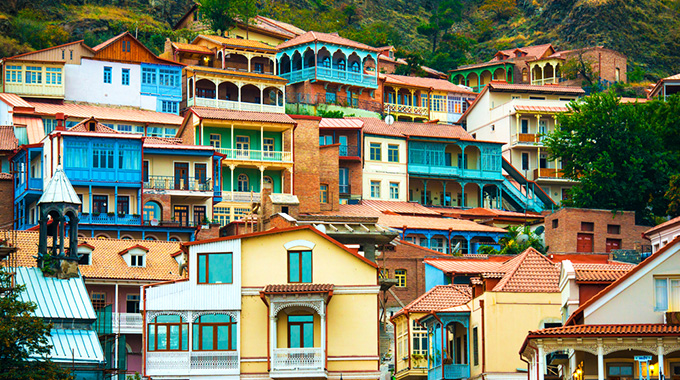 A Short Trip to Georgia - 6 days (GE-05)
This six-day tour offers the chance to get acquainted with the capital's most important sights yet still provides the opportunity to explore a little of Georgia's incredible scenery. You'll enjoy a guided city tour of Tbilisi, visit the UNESCO-listed Jvari Church, Svetitskhoveli Ca...
6 days | 8 cities, from:
$1,095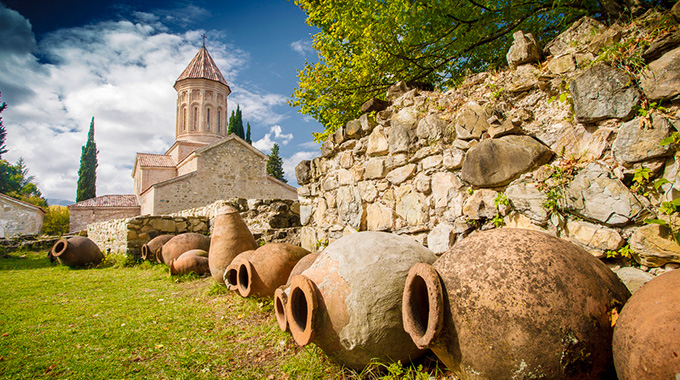 Highlights of Georgia - 8 days (GE-01)
On this eight day tour, you'll get to know why Georgia wins a place in the hearts of those who visit. You'll explore the charming capital Tbilisi and its predecessor, the religious centre of Mtskheta. The country's treasures aren't confined to those above ground, as you&rsquo...
8 days | 8 cities, from:
$1,295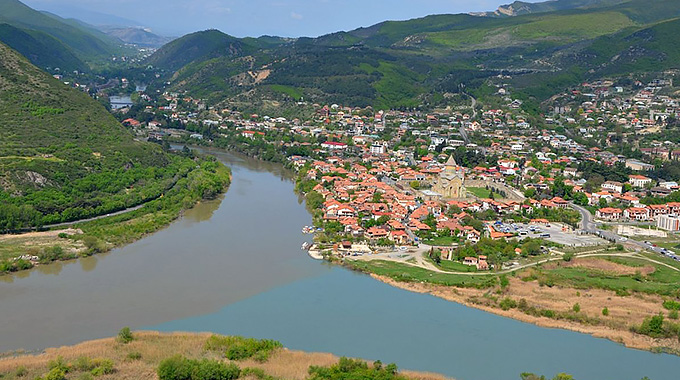 Best of Georgia - 10 days (GE-02)
Over ten days, you'll travel to many of Georgia's most fascinating and beautiful places, getting an insight into the country's diverse landscapes. The country's 8000 year old wine-growing heritage takes us to the wine growing region of Kakheti, while we will also explore Stal...
10 days | 12 cities, from:
$1,595
Great Georgian Discovery - 11 days (GE-03)
This comprehensive 11 day tour gives you the opportunity to really get to know Georgia, its breathtaking landscapes and its friendly people. The Caucasus Mountains provide a stunning backdrop as we travel along the Georgian Military Highway to the hilltop Gergeti Trinity Church. The vineyards of Kak...
11 days | 15 cities, from:
$1,795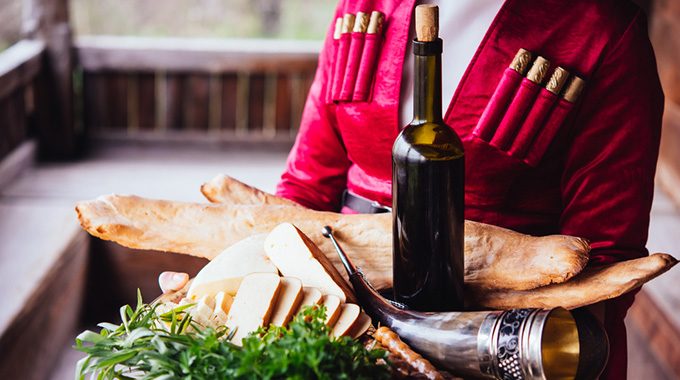 Georgia Wine Tour - 8 days (GE-04)
Georgia's long association with wine production makes it a fascinating destination for wine connoisseurs. Numerous vineyards still process grapes the traditional way, allowing them to ferment in stone pots known as qvevri. This tour visits some of the best vineyards in the country, where you&r...
8 days | 11 cities, from:
$1,295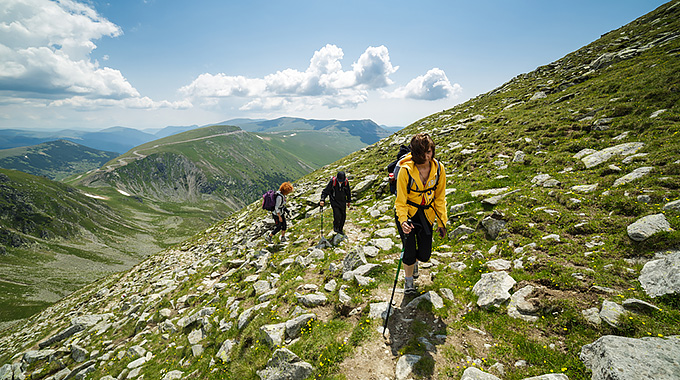 Trekking in Georgia - Kazbegi Region - 8 days (GE-06)
This 8 day holiday to Georgia gives you the chance to discover this delightful corner of the Caucasus on foot. Enjoy breathtaking views of the mountains and explore centuries-old monasteries as you hike with a knowledgeable local guide. You'll see the charming capital Tbilisi, as well as the s...
8 days | 4 cities, from:
$1,495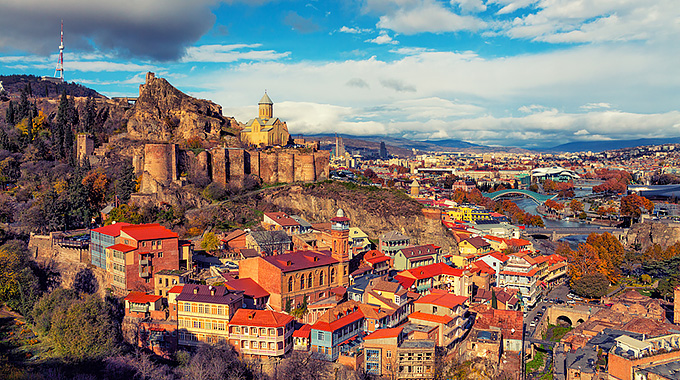 Georgia for Independent Travellers - 5 days (GE-07)
This tour is designed for independent travellers or those on a limited budget. You are free to create your own travel programme in Georgia. We put together your flights, arrange transfers, book accommodation and offer one day of sightseeing programme. Your local guide will help you with optional exc...
5 days | 1 city, from:
$645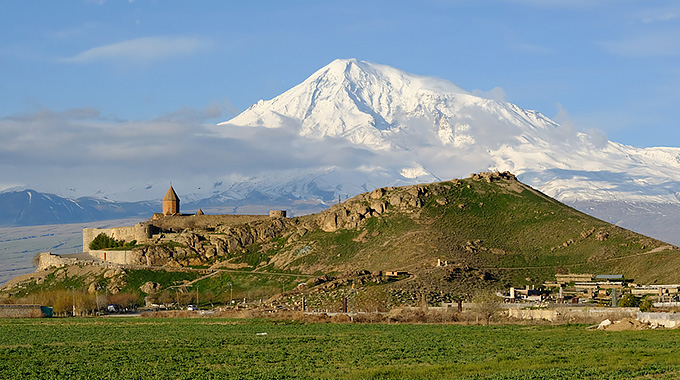 Discover Armenia, Georgia and Azerbaijan - 16 days (CT-02)
These three Caucasus nations couldn't be more different, but they share a common desire to show guests warm hospitality which makes them a wonderful choice for a holiday. This 16 day tour will show you the highlights of Armenia, Georgia and Azerbaijan. You'll enjoy visits to UNESCO-liste...
16 days | 25 cities, from:
$2,995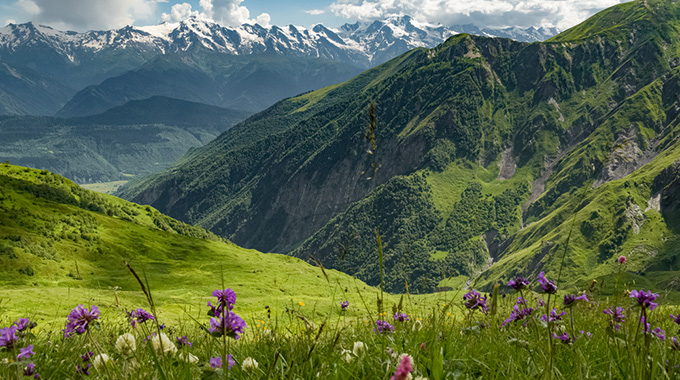 Best of Armenia and Georgia - 12 days (CT-05)
This 12 day tour combines the best of Armenia and Georgia, two very different but equally rewarding countries. In both, you'll discover centuries-old monasteries in breathtaking locations, fascinating museums, characterful cities and of course a landscape that's as beautiful as it is var...
12 days | 19 cities, from:
$2,095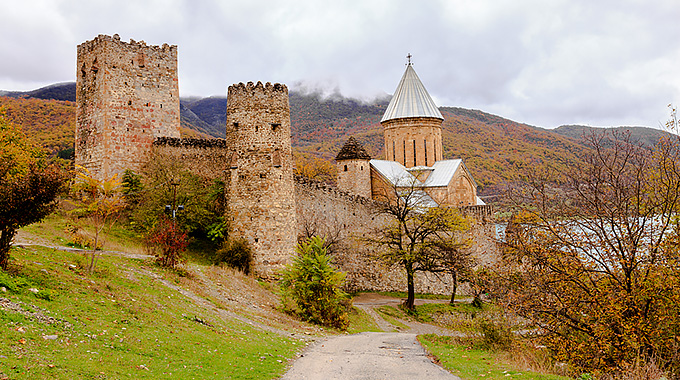 Best of Georgia and Azerbaijan - 12 days (CT-03)
Neighbours Georgia and Azerbaijan are very different but each is compelling in its own right. This 12 day tour begins in Georgia, where you'll be blown away by the wonderful hospitality of the Caucasus. You'll tour hilltop monasteries, imposing fortresses, fascinating museums and ancient...
12 days | 15 cities, from:
$2,195