As well as our individual tours, we also provide combination tours to Georgia, Armenia, Azerbaijan, Iran and Turkey. These tours are carefully planned out by our travel experts and enable you to visit all the major highlights of the Caucasus region and the nearby countries, with a well informed and experienced tour guide to ensure you get the most form your holiday to the Caucasus.
Combination tours can be chosen from our pre-planned tour packages below, or can be designed and
tailored
according to your interest, budget and timeframe.
We understand that when you book your holiday to Armenia, Georgia or Azerbaijan you will have your own ideas of how you would like to spend your time, which is why we specialise in creating
bespoke itineraries
for yourself or the whole family.
To give yourself an idea of possible tours to the Caucasus and fresh travel plans, we recommend you first look at tour destination pages:
Georgia
,
Armenia
,
Azerbaijan, Iran, Turkey
. Our travel guides contain a wealth of useful information for your holiday planning: country information, main highlights, practical advice, and much more.
Nothing found. Please try to choose other filters.
Alternatively you can review our most popular tours listed below.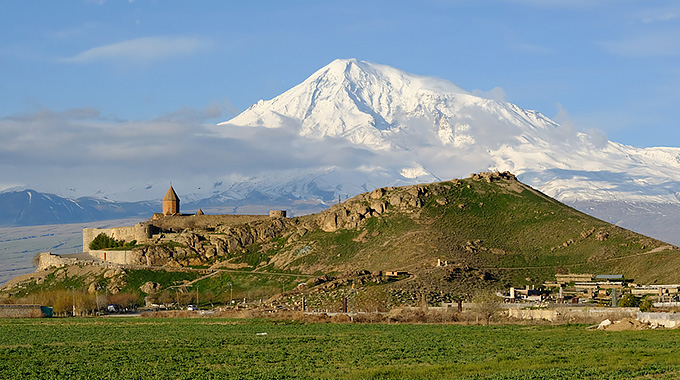 Discover Armenia, Georgia and Azerbaijan - 16 days (CT-02)
These three Caucasus nations couldn't be more different, but they share a common desire to show guests warm hospitality which makes them a wonderful choice for a holiday. This 16 day tour will show you the highlights of Armenia, Georgia and Azerbaijan. You'll enjoy visits to UNESCO-liste...
16 days | 25 cities, from:
$3,195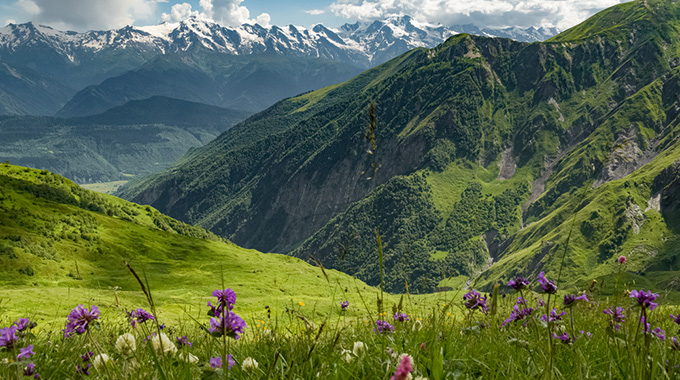 Best of Armenia and Georgia - 12 days (CT-05)
This 12 day tour combines the best of Armenia and Georgia, two very different but equally rewarding countries. In both, you'll discover centuries-old monasteries in breathtaking locations, fascinating museums, characterful cities and of course a landscape that's as beautiful as it is var...
12 days | 19 cities, from:
$2,295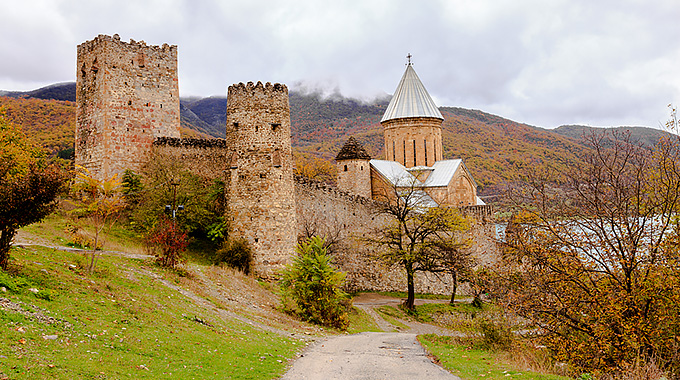 Best of Georgia and Azerbaijan - 12 days (CT-03)
Neighbours Georgia and Azerbaijan are very different but each is compelling in its own right. This 12 day tour begins in Georgia, where you'll be blown away by the wonderful hospitality of the Caucasus. You'll tour hilltop monasteries, imposing fortresses, fascinating museums and ancient...
12 days | 15 cities, from:
$2,495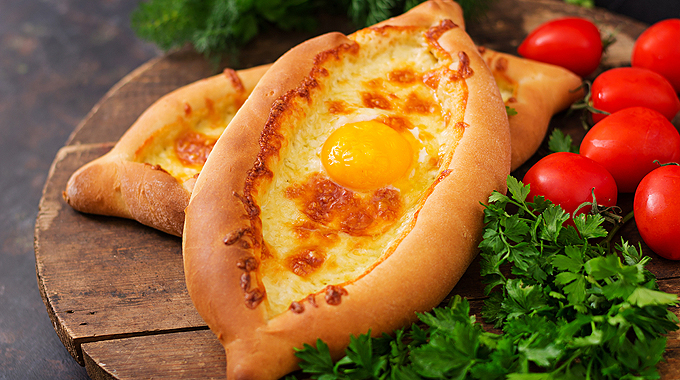 Wine and gourmet tour of Armenia and Georgia (CT-06)
This 13 day tour of Armenia and Georgia will provide a comprehensive introduction to the countries' gastronomic, cultural and wine-making traditions. Interspersed with demonstrations and tastings, you'll have the opportunity to visit some of the area's most important historical and...
13 days | 25 cities, from:
$2,895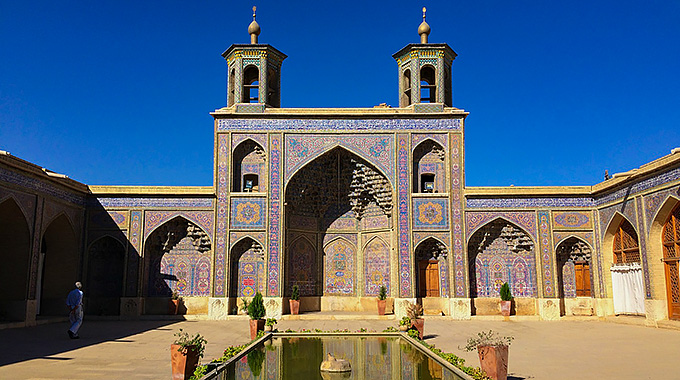 Highlights of Iran and Armenia - 15 days (CT-04)
This two week tour marries exotic Iran with the world's oldest Christian nation, Armenia. A packed programme celebrates the rich cultural heritage of the two neighbours, featuring ancient mosques and palaces as well as monasteries precariously perched alongside river gorges and on hill tops. T...
15 days | 20 cities, from:
$2,795
Istanbul to Georgia - 13 days (CT-07)
This 13 day tour begins in the beguiling city of Istanbul. Many of its most important landmarks, such as Hagia Sophia, the Blue Mosque and the Topkapi Palace, are world-renowned. From there, we'll move inland to the fairy chimneys, underground cities, rock-hewn churches and spectacular valleys...
13 days | 12 cities, from:
$3,195